Peter and The Starcatcher, or, My Adventures in Mermaid Drag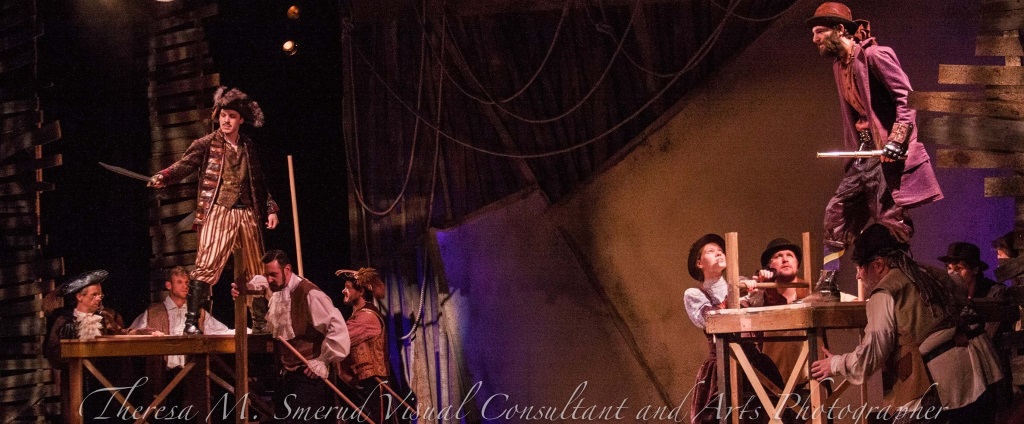 Two weeks done. With work, travel, training and the show I've had very little time to sit down and consolidate my thoughts on Peter and the Starcatcher, and it is so beuatiful that it deserves my time.
I've been joking with folks that my role in Peter and the Starcatcher can best be described as a dish from a Top Chef elimination challenge called "Drag Three Ways". From Bumbrake, to Teacher, to a vaudvallian, tap dancing Mermaid; I wear wigs, bras and a corset - all to serve Elice and Barker's extraordinary script. Based on the books written by Dave Barry and Ridley Pearson, this extraordinary story follows the journey of an infamous pirate, a nameless boy, and an apprentice starcatcher as they discover what they truly want to be.
One of the joys of this script is it's simplicity. The prose is beautiful, the characters are rich and dynamic, and the words on the page need very little help to tell their story. The beauty of our story is told by an ensemble of exemplary actors and performers who embody their characters and have learned to play with the words and each other wonderfully.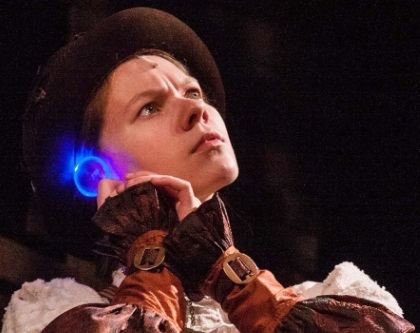 One of my favorite things about this story is the single female actor on stage. She is the heroine; she is the one most changed by the story. Many people call this play the Peter Pan origin story, and while it is, Molly is the character most changed. Each of us on stage serve the story of her transformation from a girl to a full blown starcatcher, from learning to love words for their own sake to meaning to kiss Peter in her moment, from a silly girl at dawn on the Docks of Portsmouth to a mother and her good old dog watching her daughter Wendy fly off and out the window.
Our Molly (Grace) has done a spectacular job of traversing the rehearsal process to discover who Molly is, how she thinks, and despite some of the frustrations all actors discover, how to play. I watch her find something new evey performance, and her moments of joy in those instants renew my love of the stage.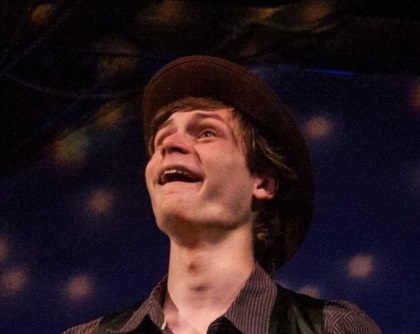 Peter (Addy), too, is transformed, but his transformation is literally one that makes him the same for all time. His wish is to be able to be a boy, something that has eluded him his entire life, and its fulfillment mean that while the world changes around him, he remains the same. He is, though, still powerful on stage. He is the catalyst to Molly's ascention to an official starcatcher, he is the catalyst to Stache becoming a full blown villian and his transformation into Hook, and he is the catalyst to Teddy and Prentiss agreeing to give up their dreams for the grand adventure - to help fulfill Peter just being a boy.
All of the other characters are there to move those stories forward. From Slank and the Neverland crew, to Fighting Prawn and the Mollusk Natives, to Bumbrake, Teacher, and the Pirates, we all have a role in the transformation of our main characters into what they truly want to be; boy, starcatcher and villian. Our ensemble sings, acts, dances and mermaids our way through the story, narrating one of the most fun moments in my career to date.
Thank you, everyone, for your hard work, your dedication, your play and your love. The stage is our starstuff.
---